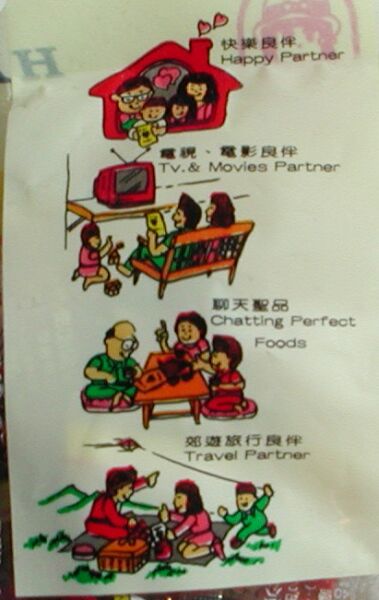 OTHER IMPORTANT PACKAGE MESSAGE:
** "Have it up as early as possible for Keeping its flavour taste ofter you open sealed packing."
** "This product, dispatched from the factory, has an exact control in quality and a good packing, in case it is overdue or has turned caused by incorrect keeping, you can substitute the new for the bad directly at the store where you punchased it. However, you may mail it to our company, we are ready to you for a new one. Thanks for your kind patronage.