Note on costume package:
Your Card Abunga is more than a costume! See back of this tag for suggestions.
[On back:]
Other Uses For Card Abunga
Floor Mat, Door Mat, Scratchy Pillowcase, Giant Bib, Laundry Bag, Chef Apron (For use as apron, complement your Card Abunga by purchasing Chef Abunga and show off your culinary skills in style and safety.), Flag, Drawer Liner, Garment Bag, Smoke Signal Sender, Undersized Beach Towel, Lawn Concert Blanket, Car Seat Cover, Wall Hanging, Non Absorbent Bath Towel, Blender Cover, Potato Race Sack, Small Table Cloth, Table Runner, Placemat.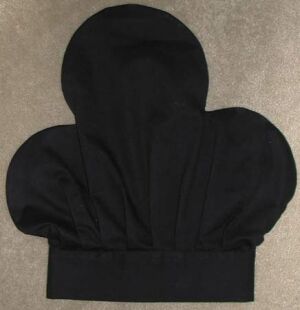 Club-shaped Chef Hat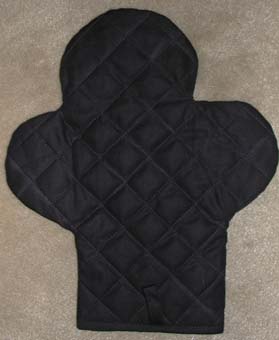 Club-shaped Grilling Mitt