Update, 3jul2002:
From the back cover:
TWO OF CLUBS
Chip and Dave, who bill themselves as the TWO OF CLUBS, a dynamic twosome, are delighting audiences throughout the country with their musical variety show.
They've gained many fans throughout the northwest area with their renditions of everything from Dixieland to "Oldies but Goodies", Twenties & Thirties medley's [sic] (as well as some 1900 tunes), Country & Western, Comedy ballads, Two-part harmonies similar to Loggins & Messina or Seals & Croft plus a few numbers in Spanish and Italian.
The TWO OF CLUBS are a blending of previously solo talents. Dave Gustafson and Chip Human were playing individually with many of the top Nevada lounge acts when they decided to pool their talents Aug. 6, 1973, to produce this popular act.
Their musical versatility doesn't end with vocals as they also play drums, organ, piano, guitar, bass, accordian, trombones and clarinet. They intermesh all of their music with a running comedy patter that creates a very comfortable and pleasant party atmosphere for the audience.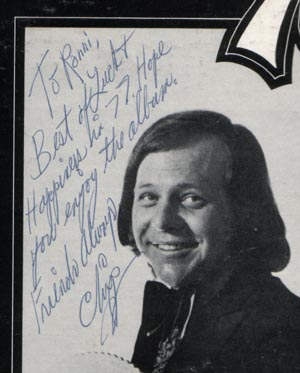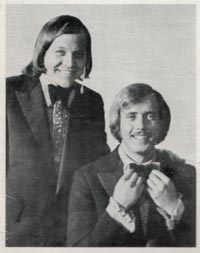 "You'd think he would've straightened his tie before the photo," was the comment of the record store clerk at Stinkweeds.
Personally, I'm more interested in anyone called Chip Human.