--------------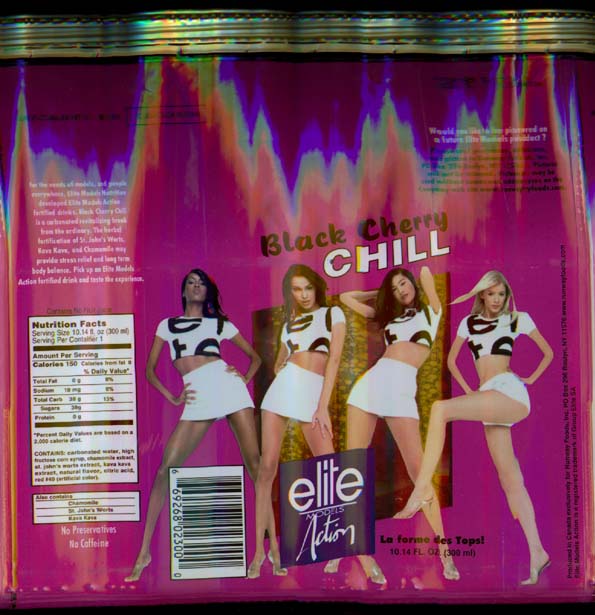 (Don't be confused; the image of the bottle was produced by rolling it along the scanner surface.)
Models -- what intelligent person gives a rip about models?
If the demise of their website (Runway Foods -- yep, that's really the name) is a reliable indication, the makers of "Elite Models Action fortified drink" have disappeared from the scene, thank heaven.
For some reason, the Elite Modeling Agency thought it would be a dandy idea to produce an "Action" drink.

"For the needs of models, and people everywhere, Elite Models Nutrition developed Elite Models Action fortified drinks. Black Cherry Chill is a carbonated revitalizing break from the ordinary. The herbal fortification of St. John's Worts, Kava Kava, and Chamomile may provide stress relief and long term body balance. Pick up an Elite Models Action fortified drink and taste the experience."