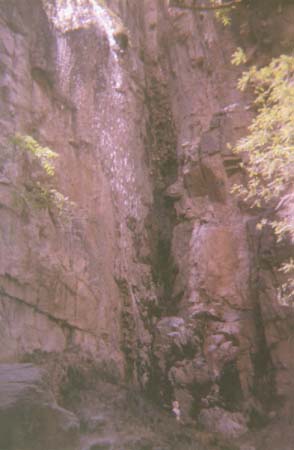 We stopped for lunch and hiked up to a small waterfall.

Other raft parties were at the same place. I left Wagner under a tree. As we ate (maybe thirty feet away), we would watch people spy Wagner and approach, puzzled, then walk away shaking their heads.

Wagner baffles science!