The Site of Unimaginative City Names:
Oregon City, Oregon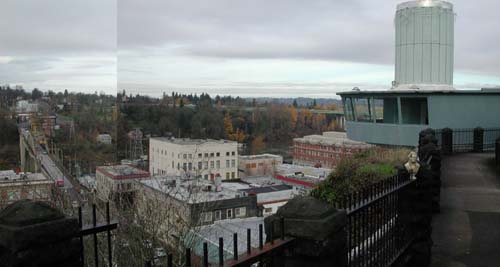 The city that started it off.
Who is to blame
"In 1829 Dr John McLoughlin (1784-1857), chief agent of the Hudson's Bay Company, established a claim to the water-power at the Falls of the Willamette and to land where Oregon City now stands, and began the erection of a mill and several houses. After 1840, in which year McLoughlin laid out a town here and named it Oregon City, a Methodist Mission disputed his claim. " -- 1911 Encyclopedia)
Dr. McLoughlin Unimaginately named Oregon City, Oregon after the territory of Oregon, not the state of Oregon (Oregon was not admitted to the union until 1859).