Hilo
Model 2652
This was my ukulele first date and, like any good first date, it left permanent marks.

On the whole, I still prefer geared tuners to friction pegs—the mark of an amateur, I know, but I don't mind, since I am one. Actually, I like friction pegs if they're good ones. Never let it be said that I don't enjoy friction in the proper context.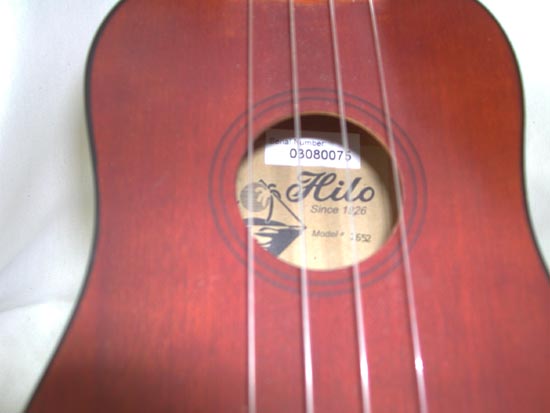 The Hilo had everything a beginner needed: it stayed in tune and it stayed together.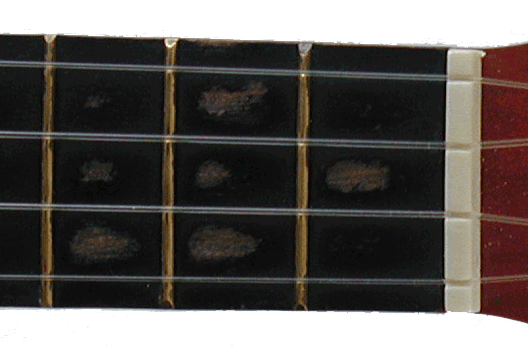 To some, the spots on the fretboard may speak of a dedicated learner, to others, of an inexpensive ukulele. To me, they spoke of the need for more ukuleles.
---
May, 2006: The Hilo that taught me will next be teaching Mr. Juan Martinez.
Buena suerte, Juan!
---