! 1996sep08 gd>


---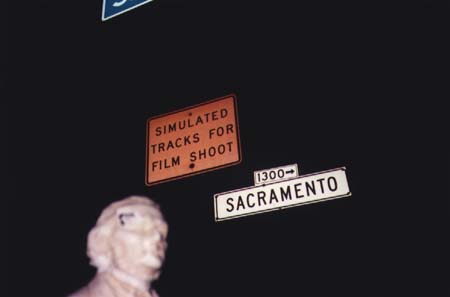 W used to wonder why people call California fake....
A group of SF scenesters--including one German lass who of course recognized W immediately--informed us that movie crews rarely use real cable cars when filming in SF. Instead, they set up fake tracks on this very street. Why, they couldn't say. Maybe it's the only sufficiently steep SF hill street that doesn't have cable service. I don't know. In any case, the signs are there, presumably, so dimwits don't see the tracks and wait all day and night for a cable car.


One of W's fave cinema lines: in Joe Versus the Volcano, on visiting LA for the first time and being asked what he thinks, Joe responds: "It looks fake--I like it!"

---