! 1996sep08 gd>

---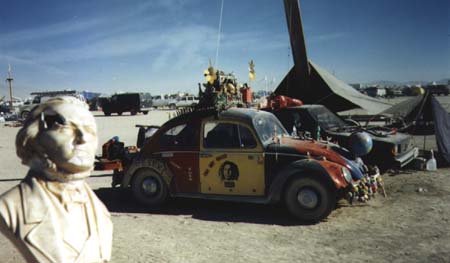 Warning: This web page contains powerful post-hypnotic suggestions. Proceed with caution.
Thank you.

YOU WILL BEG, BORROW, OR STEAL A VIDEO OF WILD WHEELS
YOU WILL BUILD AN ART CAR OF YOUR VERY OWN
YOU WILL ATTEND THE ART CAR BALL IN HOUSTON, APRIL '97

Thank you very much.

Note--After viewing this page, some individuals may experience one or more of the following symptoms: headaches, slight dizziness, irritation of the eyes, cotton mouth, loss of balance, rickets, and/or vermicious impetigo. If these symptoms do not pass within three days, kindly forget you ever saw this page.

Thank you very, very much.



---