! 1996sep14gd>
Wagner Zentral | Next...
---
...occurred during W's trip to Houston, but his head was quickly reattached by a friendly museum statue restorer. (No photos of this, although the whole scenario can be seen in the Wagner's Houston video.)

Next, W lost his head in Deutschland, as evidenced by this hotel tableau: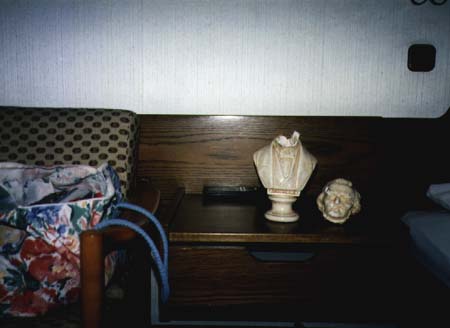 However, it wasn't until he returned to the States that W lost his head over another fraulein...
---