! 1996sep20 gd>


---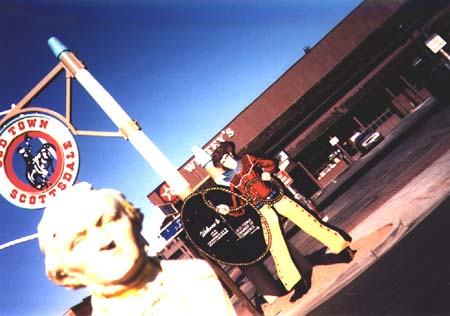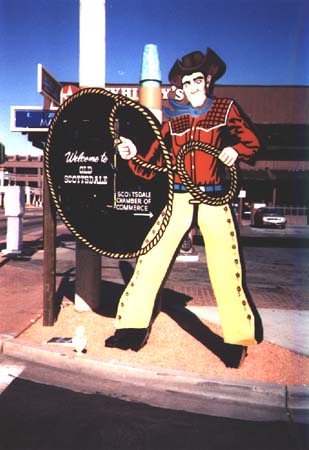 Scottsdale bills itself as "The West's Most Western Town."

What could this mean? Scottsdale didn't even exist during Arizona's territorial past. Surely they're not talking geography here--I'm reasonably sure that even Scottsdale's leaders are aware that there's a state to the west called California.

Here's what it means, says W: Scottsdale sucks.

---