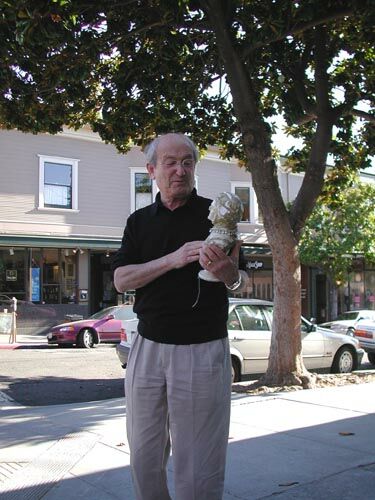 As I was taking the Wahoo photo (by Peet's on Walnut), this guy spotted Wagner & gave us the answer to a riddle. We were supposed to come up with the question.
The answer: 9w.
The question: "Wagner, do you spell your name with a V?"
An oldie, but a goodie.
As I took the photo, the old guy was saying, "O Wagner, you were an anti-Semite ... and what am I to do?"
After the oldster took off, a shopping cart guy asked us to repeat the punchline. He laughed. Wagner fans: thy name is Legion.