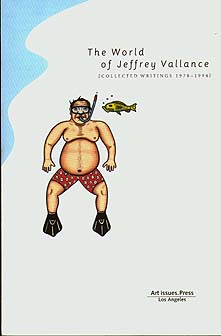 Buy this book
Ten years later, Jeffrey dug up Blinky. This story is told in The World of Jeffrey Vallance (1994).
"The idea was to exhume the remains of Blinky and to use legal, medical, and scientific means to determine the cause of death. An autopsy was performed on Blinky, and her bones were analyzed by a computer."
Jeffrey Vallance is brilliant.