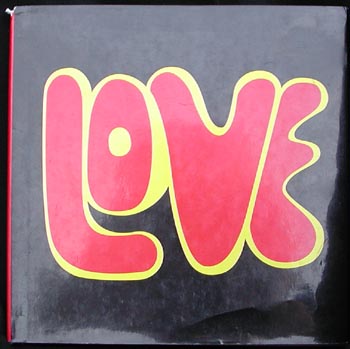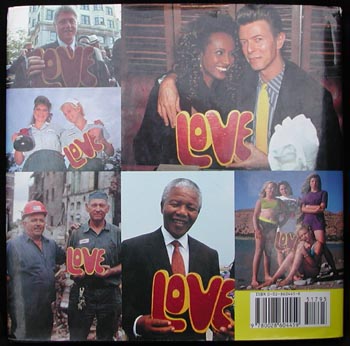 Ever since Wagner photos have existed, friends & well-wishers have urged that they be made into a book. Chief among these urgers has been DoC pal & operative Babs, so it was perversely fitting that it was she who was there when LOVE was discovered in the buck-a-book section of a used bookstore.

Here's a guy who found an object in a thrift store and turned it into a companion. Sound familiar?
So I carried the sign around and took pictures of those I met along the way. Everywhere I went the sign came with me. Little did I know that it was I who followed it.
A little too familiar, maybe.
The sign demanded to be known. Not just by everyday people, but by high-profile people: I'm talking top-shelf, big name, top-drawer kind of people. Celebrities. World Leaders. Media Magnets.
Babs said I should get on the stick with the Wagner book. I said that if I knew someone who could get the publishing end done with minimal headaches, I would. Then again, seeing as how LOVE isn't bringing much more than a dollar second-hand at Amazon, maybe I have missed the time for a Wagner book.

Her answer was instant:

"Wagner is better than love."

It may be a long time before I hear a more beautiful sentence than that.