Kim Deal
Screw Frank Black, says Kim Deal, who opts for the Eric Drew Feldman Method.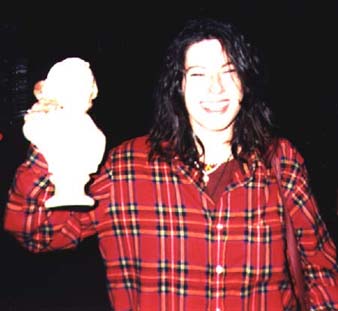 Audra
While Audra randomly dials porno stores in search of any book entitled Thighs for use in The Second Coming Project, you can occupy yourself by trying to spot: (1) the head of JFK, (2) evidence of Cherry Clan ingestion, (3) a Girl Trouble album, (4) a Cherry Clan phone, and (5) Wagner?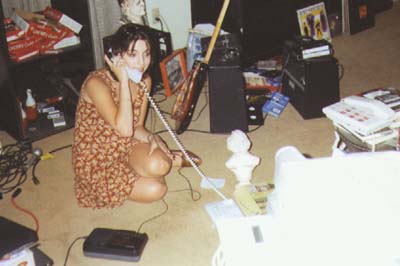 Cardhouse operatives
Toasting marshmallows . . . Here's to Wagner!
(Wagner, Ted Casino & GT @ Burning Man '96)