Interestingly, the billboard in the photograph was at Indian School Road & I-17. (April, 1999)

Is there a resemblance? As long as you're making calls here, you can make that one, too.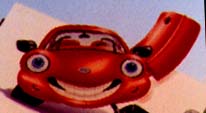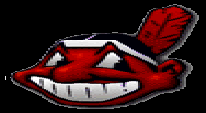 Update, 04jan2006: I keep seeing the illustration below on the side of this one convenience store's coffee cups. It gets a double-take from me every time. Squint—you'll see what I mean: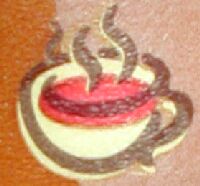 I mean, okay, the color's not there so much in the photo. But do what Peter Lorre says. Squint. SQWEEEEENT, YOU!