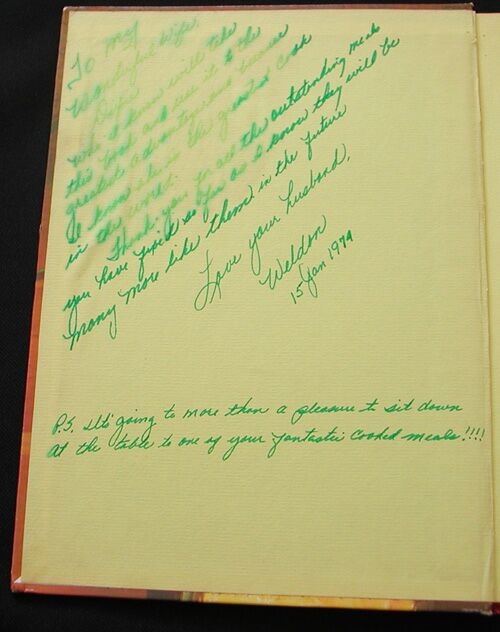 To my wonderful wife, Dixie
Who I know will take this book and use it to the greatest advantage, and because I know she is the greatest cook in the world. Thank you for all the outstanding meals you have fixed so far as I know they [sic?] will be many more of them in the future.
Love your husband,
Weldon
P.S. It's going to more than a pleasure to sit down at the table to one of your fantastic cooked meals!!!!