---
A Deuce correspondent scopes out the site of the lamented Booth:
Date: Mon, 11 Sep 2000
From: phil a.
Subject: Mojave phone booth recon 09/10/00
Not only have they removed the booth they have now removed the slab, and the cinder blocks.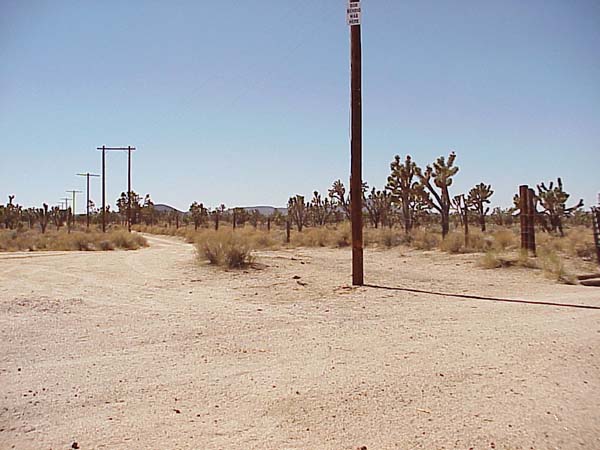 Some chowder head also seems to have tried chopping the pole down.