Visit 4: Apr99
(Booth Blizzard!)
Satellite Image
of the Booth

Mojo from Above!
The Mojave Phone Booth
Via Satellite
---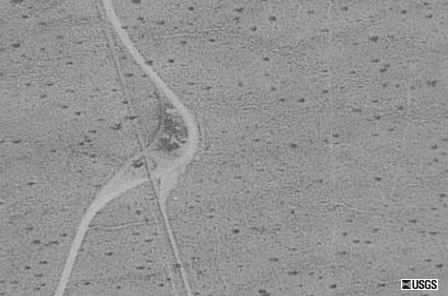 Lazlo Nibble managed to hunt down a satellite image of The Booth at the Terraserver site. But how'd he find it?
Lazlo: "I started at Baker, CA and kind of scanned around looking for stuff that looked like the Auto Club map. Kind of a pain in the ass but well worth it -- and I bet I could find it on foot now too...heheh."