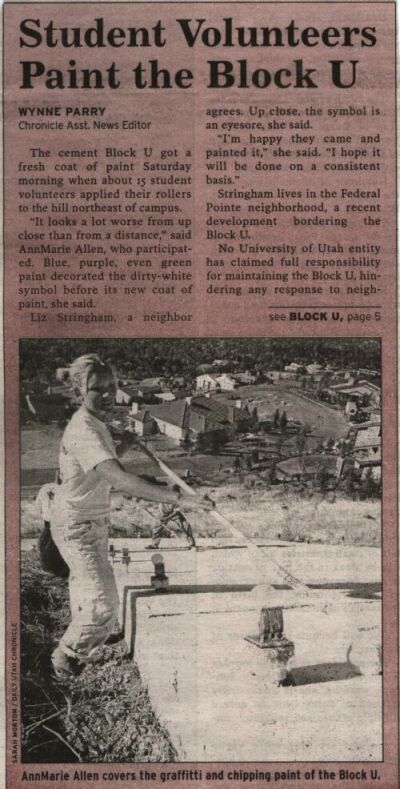 Kelly P. writes:
Date: Tue, 30 Oct 2001
Subject: news on the U. of Utah's mountain monogram
Hi,
Attached are two articles from the U. of Utah Daily Chronicle about a recent cleanup of the U's mountain monogram. Apparently, the people who live near the monogram (in a new development) were complaining that it was "an eyesore". Hmmmm, kinda like how houses build on the side of a mountain are an eyesore?
Enjoy,
Kelly