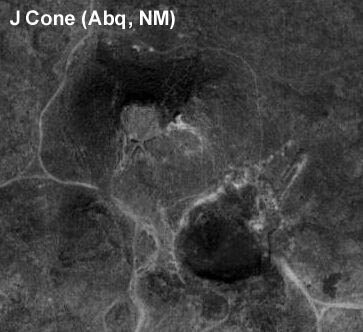 Lazlo Nibble writes:
J is for...Jalbuquerque?
This Terraserver image is of Vulcan, one of five volcanic cones in Petroglyph National Monument, on the mesa just west of Albuquerque. Vulcan is also called "J Cone" or "JA Cone" (depending on the source of your info). I remember the "J" being really prominent when I was a little kid but can't remember having been able to see it from the city for many years. Maybe I'm just inattentive...anyway, next time I get back I'll do a little more research!