No, this isn't a Mountain Message, exactly. We put it together on flat ground at the Mojave Phone Booth so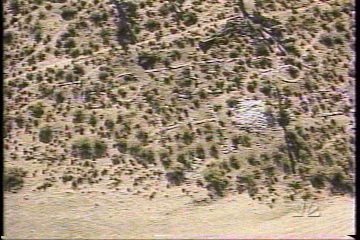 that it could be read from the air. The white rocks were just sitting in a pile out in the desert. This photo is a helicopter shot from an NBC report.
It's not easy to see in the photo, but it says:
760 733 9969
P H O N E
And we had an arrow pointing to the Booth.

Later, the National Parks "Service" spitefully destroyed the message.