---
Burroughs, HS (Ridgecrest, CA)

is for...
| | |
| --- | --- |
| Photo by Carrie S. | There is a Mountain Monogram in this photo. Can you spot it? |
Incorrect!

Or, Correct!

(Depending upon what you guessed. I mean, how could we know?)

Thank you for playing.

Now, can you guess what the B stands for? We can't, 'cos it's in Ridgecrest, California. If you know, please tell us.




Photo by Carrie S.

Update, 23jun00: Okay, so we just got off the phone with the floor & window covering store. The B stands for the high school, the Sherman E. Burroughs Fighting Burros. Yep. The Burroughs Burros.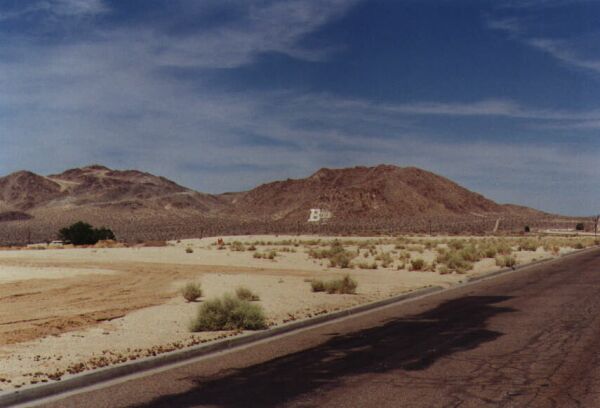 Photo by Carrie S.
---